Slab Box Series | 20PR1275
It all starts with a slab of steel. This modern table base comes with a world of options. Its a table base, so let's start from the bottom and work our way up. Aside from the many standard sizes, custom sizes are also available.
The slab of steel is powdercoated in your choice of standard finishes, RAL colors, RAL Outdoor colors, covered with a stainless steel or brass plate.
The columns are available in 3 standard sizes, custom sizes are also available. Choose between square or round steel columns in slim and full size. If you prefer a solid Beechwood column, we have 10 designs to choose from.
The bases come standard with adjustable floor glides.
Standard & Optional Product Features:
Suitable for outdoor use
Lead Time:
12-14 weeks
Steel Column Options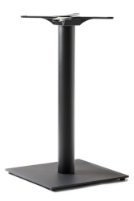 Round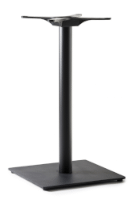 Slim Round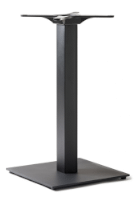 Square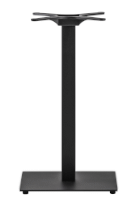 Slim Square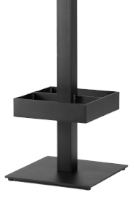 Square + Footrest
Beechwood Column Options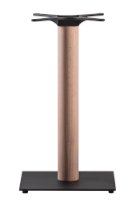 Round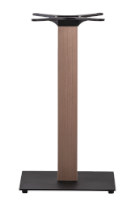 Square
---
---
Standard Powdercoat Finishes

RAL 1013

RAL 6003

RAL 9002

RAL 9003

RAL 9005

RAL 9006

RAL 9016

Gold
RAL Colors
RAL 2007 Luminous Bright Orange
RAL 2008 Bright Red Orange
RAL 3026 Luminous Bright Red
RAL 4012 Pearl Blackberry
RAL 5002 Ultramarine Blue
RAL 5025 Pearl Gentian Blue
RAL 5026 Pearl Night Blue
RAL 6034 Pastel Turquoise
RAL 6036 Pearl Opal Green
RAL 7048 Pearl Mouse Grey
RAL 9022 Pearl Light Grey
We are not showoffs, just proud of what we do.
Be the first to be featured here. Send us your pictures.
You have questions, we can help. First let's get to know each other a little bit.